...and the list goes on
It's funny that blog posts seems scarier to write now that our site is live and people can actually read them. I don't mind going on for hours when no one is listening, but give me an audience and now I'm realizing how bad my grammar and spelling is... so bear with me...
Thankful for a brother-in-law giving his time and talents to help on the building!
But the show must go on because there is so much to update you on!! Spray foam went on mid September followed by drywall and paint the first and second week of October! Its exciting to see how the space comes together once the drywall is up! Some spaces you thought were small look huge and vice versa. Our little corner service station is getting an identity of its own now that the spaces are forming.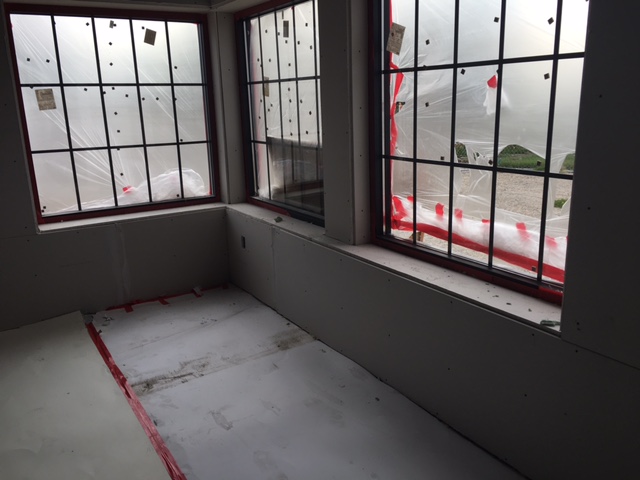 As referred to in the title of this post, the "list" is whittling away as things are being checked off and projects are being completed! In addition to all the structural checklists, many intellectual items are getting sorted through. Menu items have been finalized and reviewed with extensive taste testing, such a burden to try so many good family recipes! We've been to food shows, food demos, equipment trials (with more food of course), and food samplings all around Illinois to ensure we have the best equipment paired with the best quality food available to serve our guests! We are so excited to get opened up and share our findings with all of our friends and local community!
When??? When, might you ask! Well the end of the construction is in sight and we are pushing our incredible contractor to wrap up the project and tie up all the loose ends so that we can finalize a grand opening date! Stay tuned for that official date in our next blog post!

Common Grounds Construction
From an old service station to a community gathering place...